I was awarded the stylish blogger award by my sweet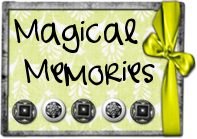 Here is how it works:

First: Write a post linking back to the person who gave you the award

Second: Share 7 random things about yourself

Third: Award 15 recently-discovered bloggers this award

Then: Contact these bloggers and tell them they've won


So here goes my 7 random things!!!

1. I hate doing the dishes over any other chore!
2.) I love accounting (LOL)
3.) I met my husband while on vacation in Tybee Island.
4.) I love to put BBQ sauce on my Mac-N-Cheese
5.) My favorite store is Hobby Lobby.
6.) I love to watch my girls play
7.) And I love it when they sleep through the night!

Here are my fellow Bloggrs that I am rewarding!

1. Our Modern Day Fairy Tale
2. Mommys Menu Planning
3. Adventures of the Undomesticated Mama
4. Design it Chic
5. Fire Butterfly Jewels
6. Pregnancy Baby 411
7. Just a Little Creativity
8. Makobi Scribe
9. Mamas Little Chick
10. 1 Busy Chick
11. Quick Tattle Tails
12. Shadow Dragon Dreams
13. The-Chunky Monkey
14. The Trendy Tree House
15. Take it From Me

Not all of these are recently discovered but they are still awesome blogs, of course I think all of my followers have awesome blogs, but I could only choose 15, so I did it at random. Please check out all of these blogs!!!